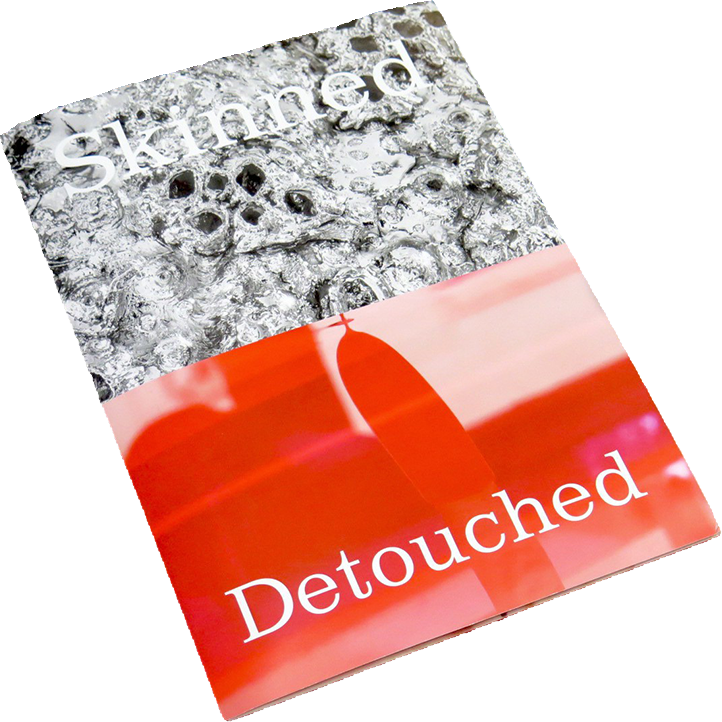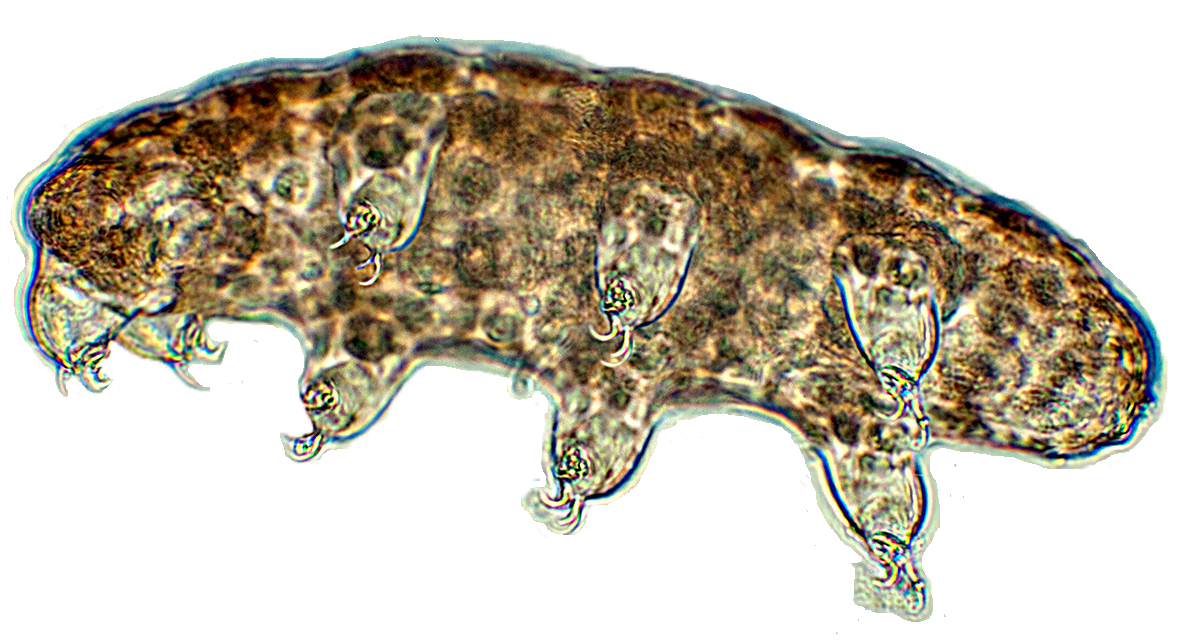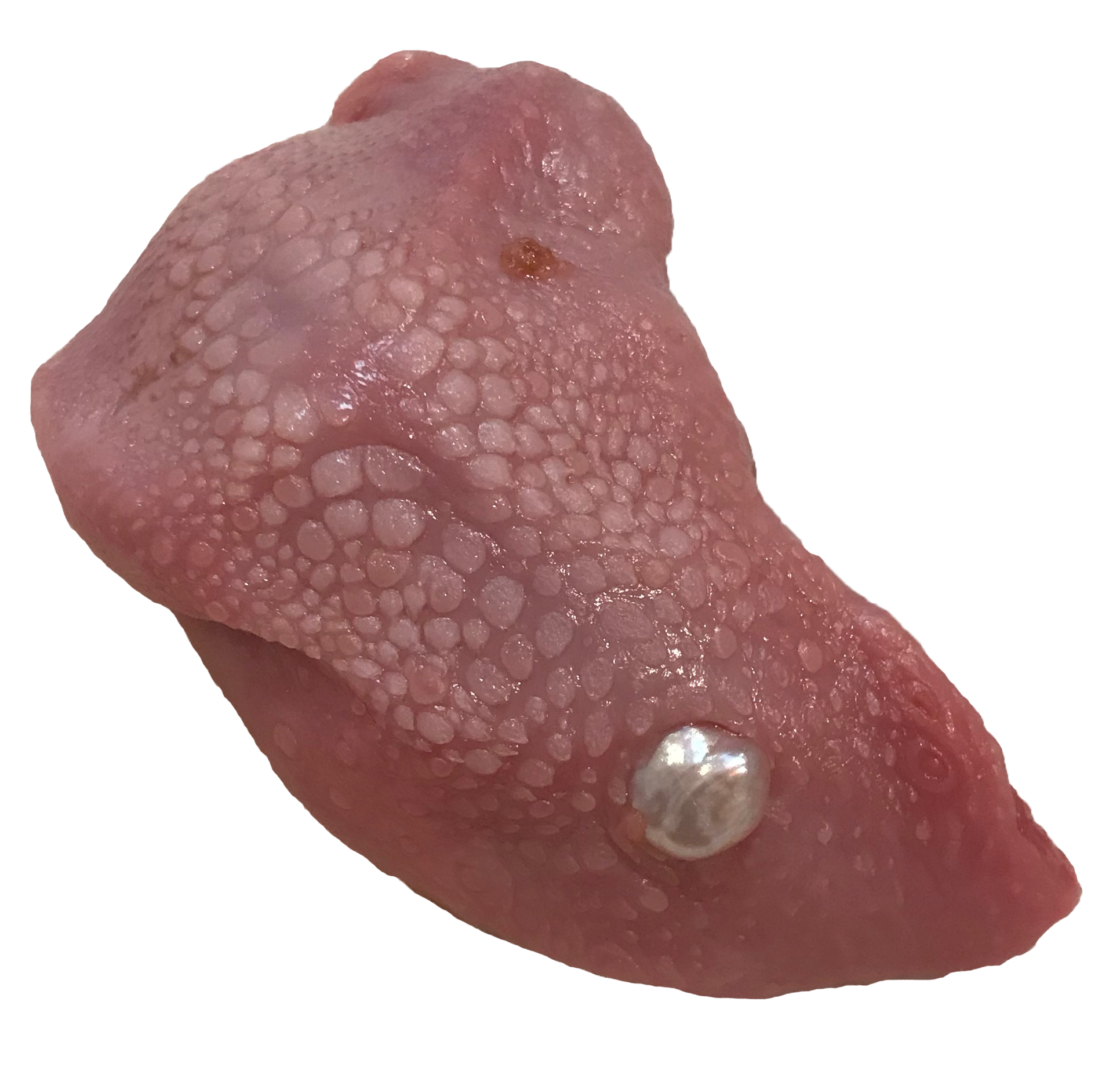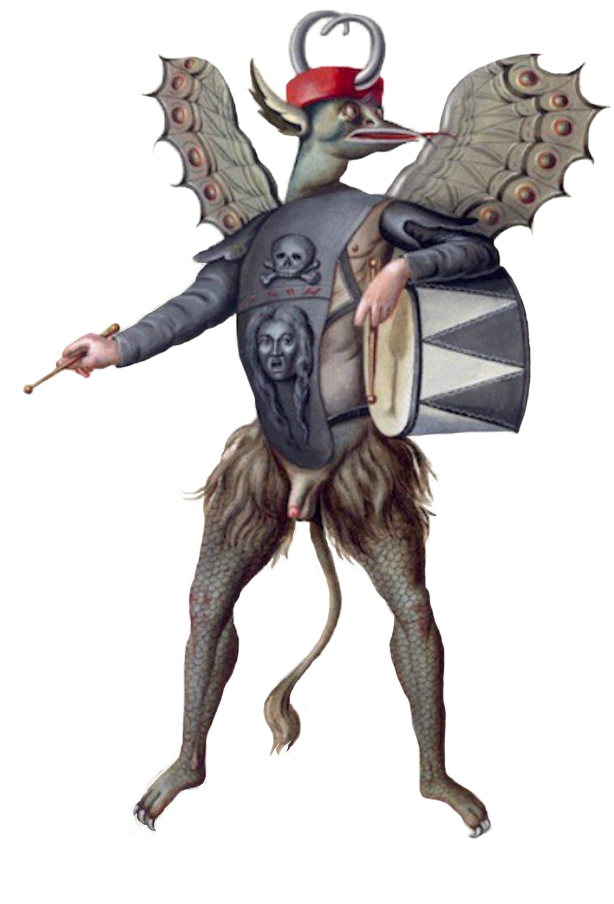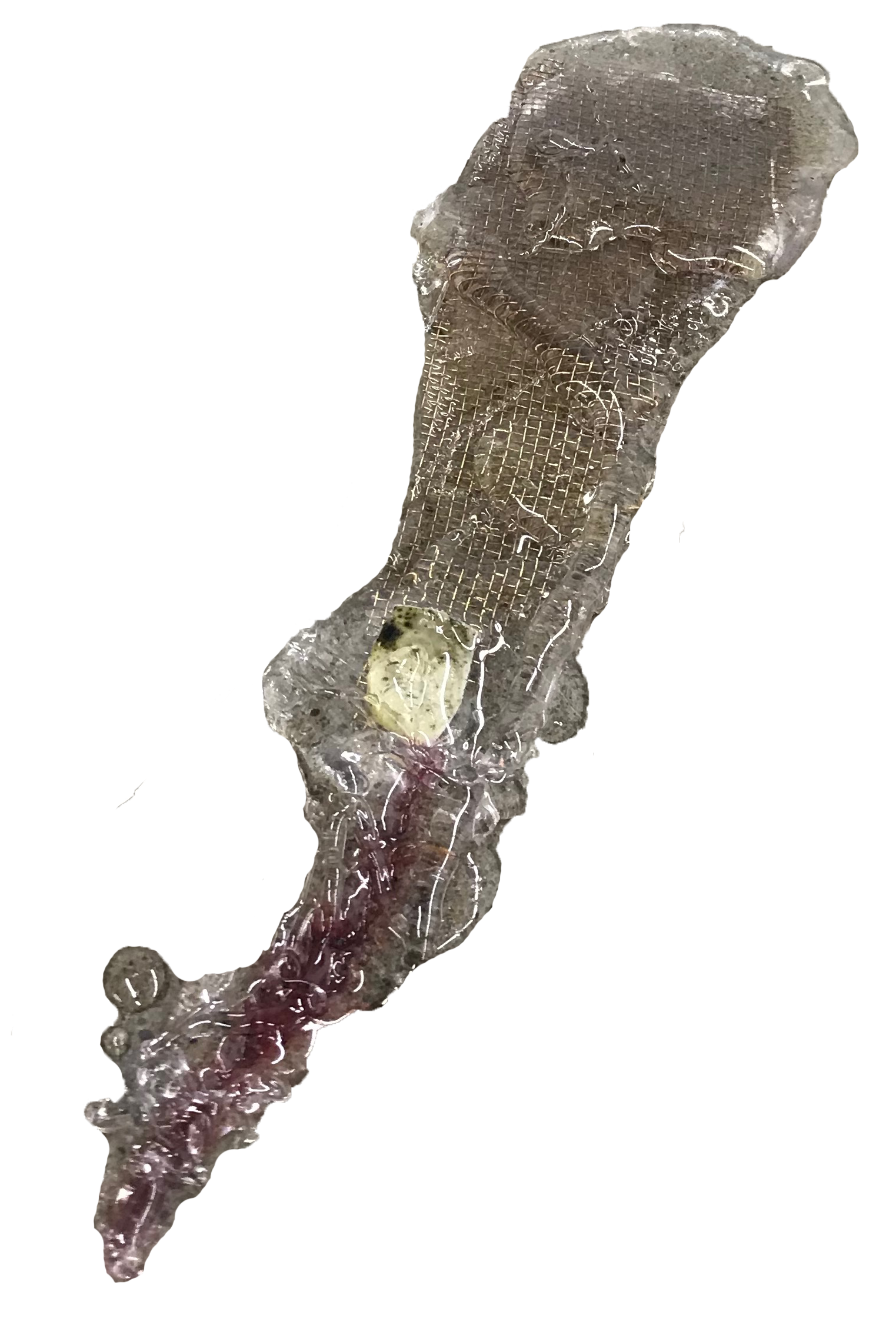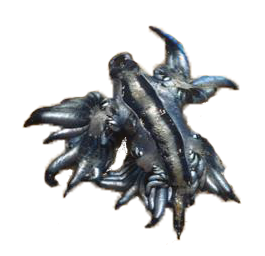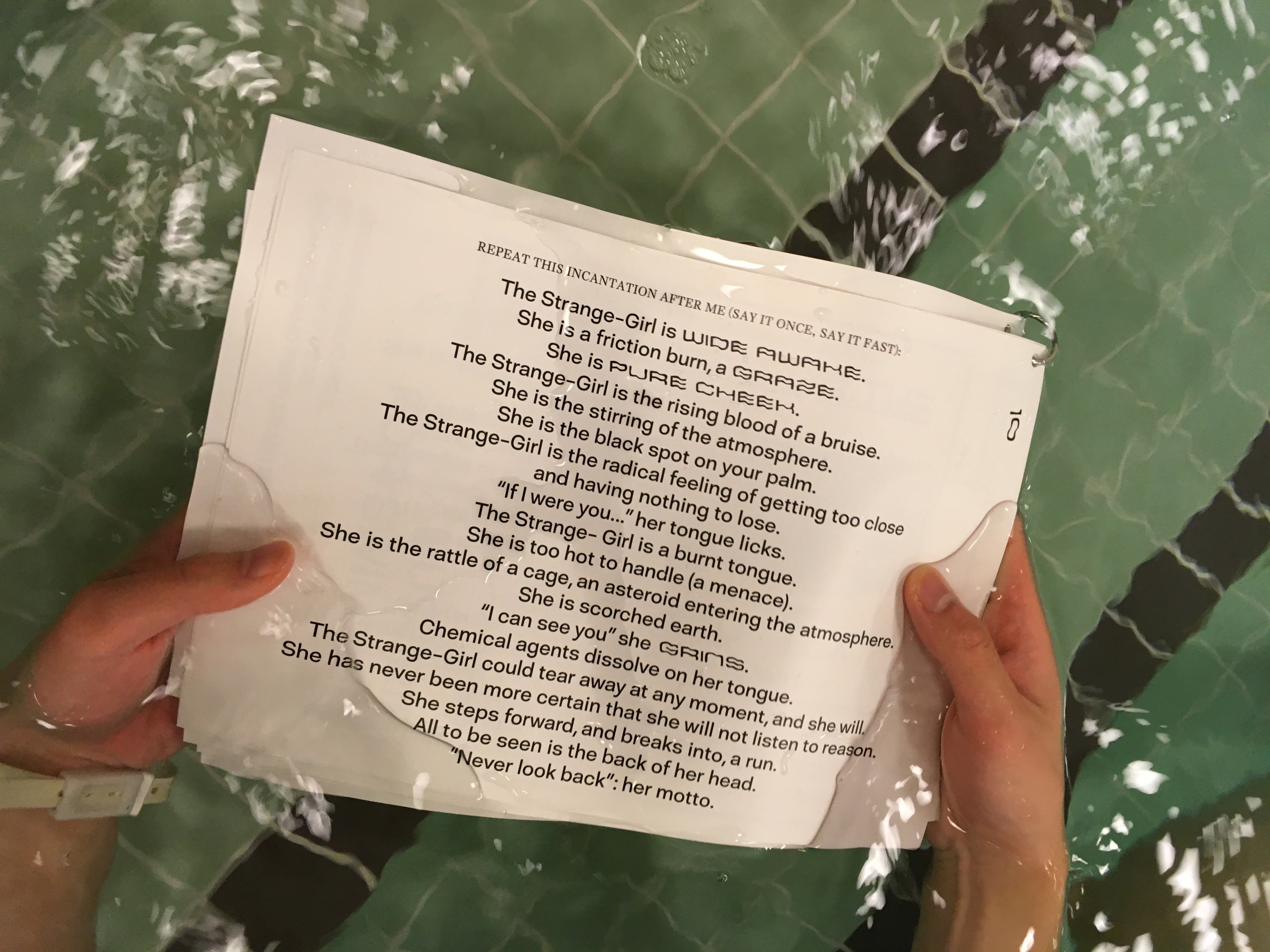 SHELL LIKE



CV



BIO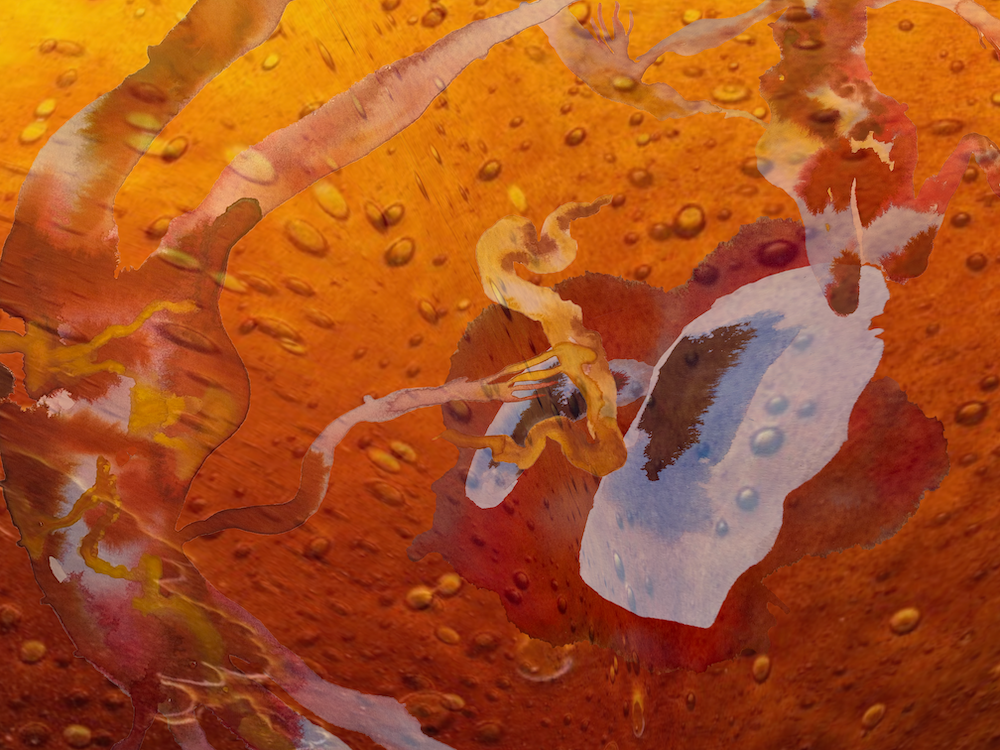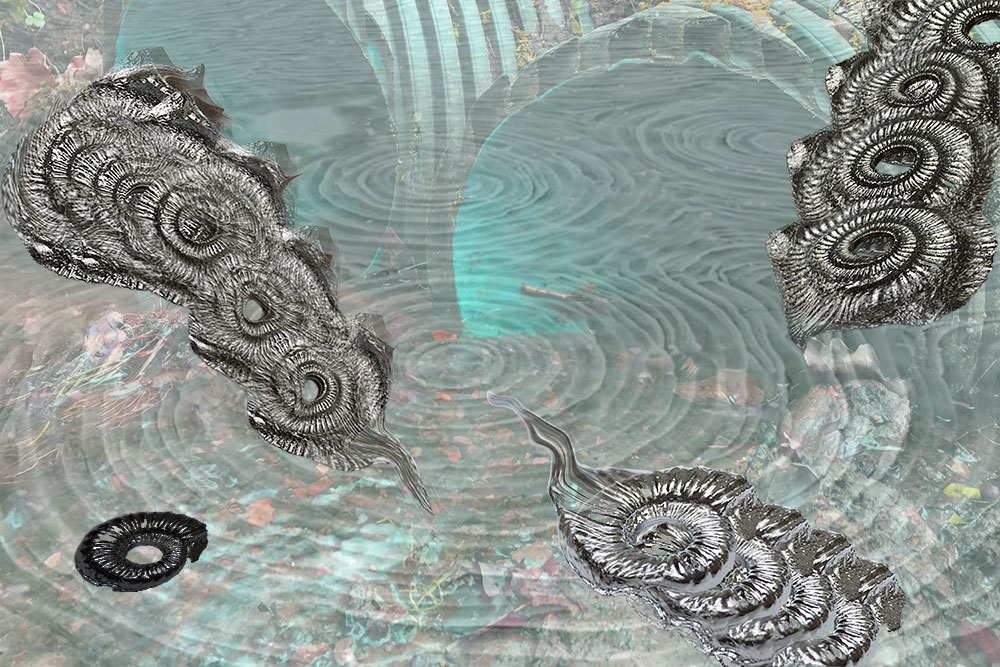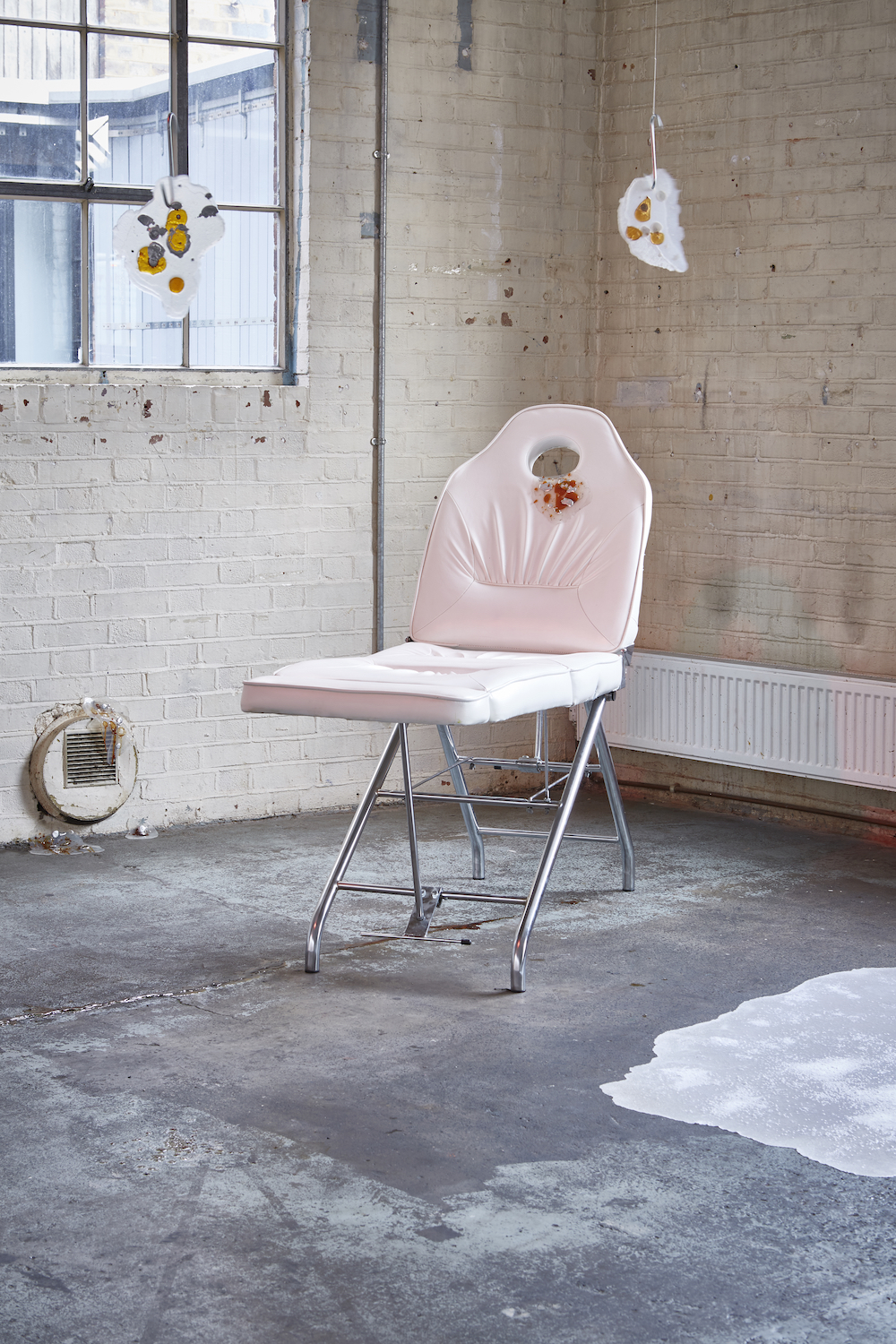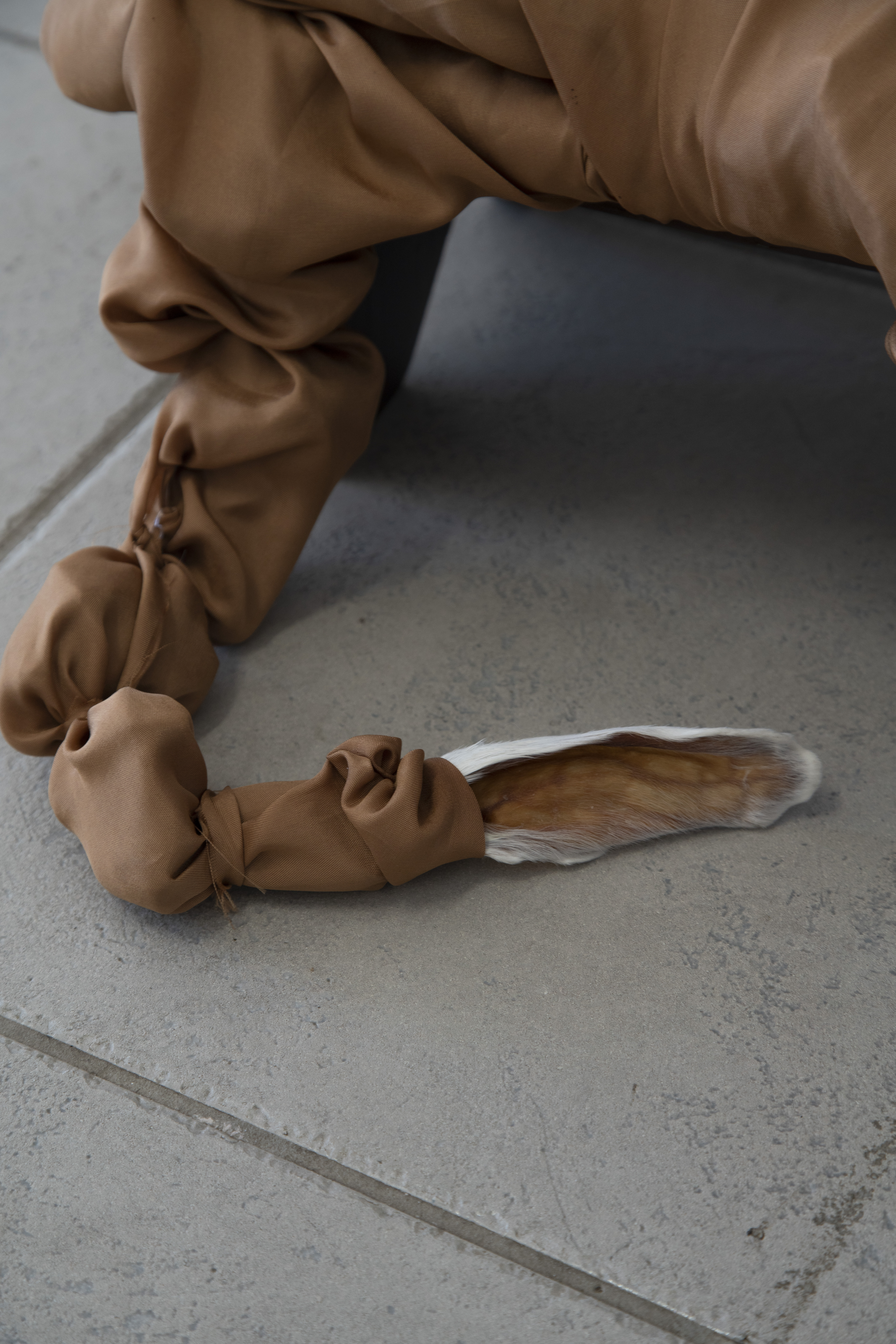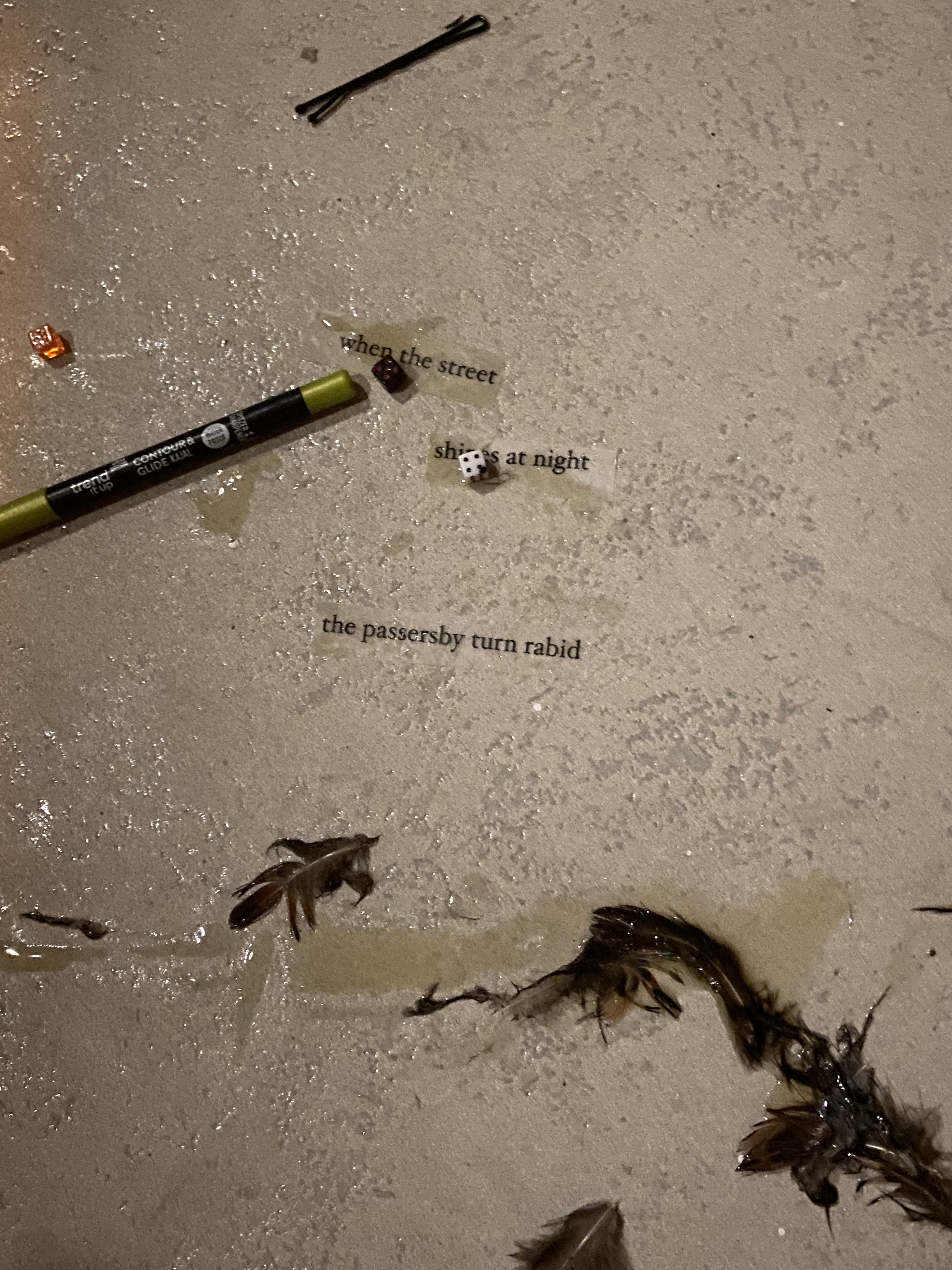 FER BOYD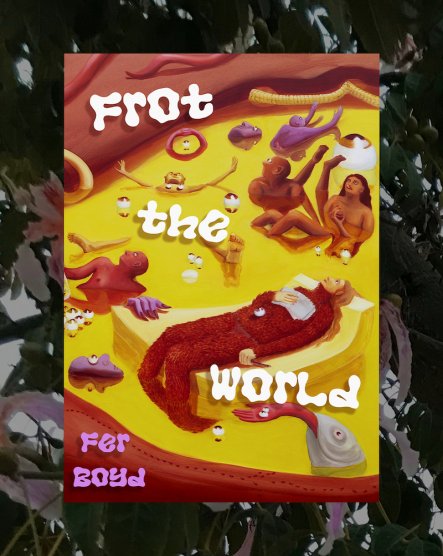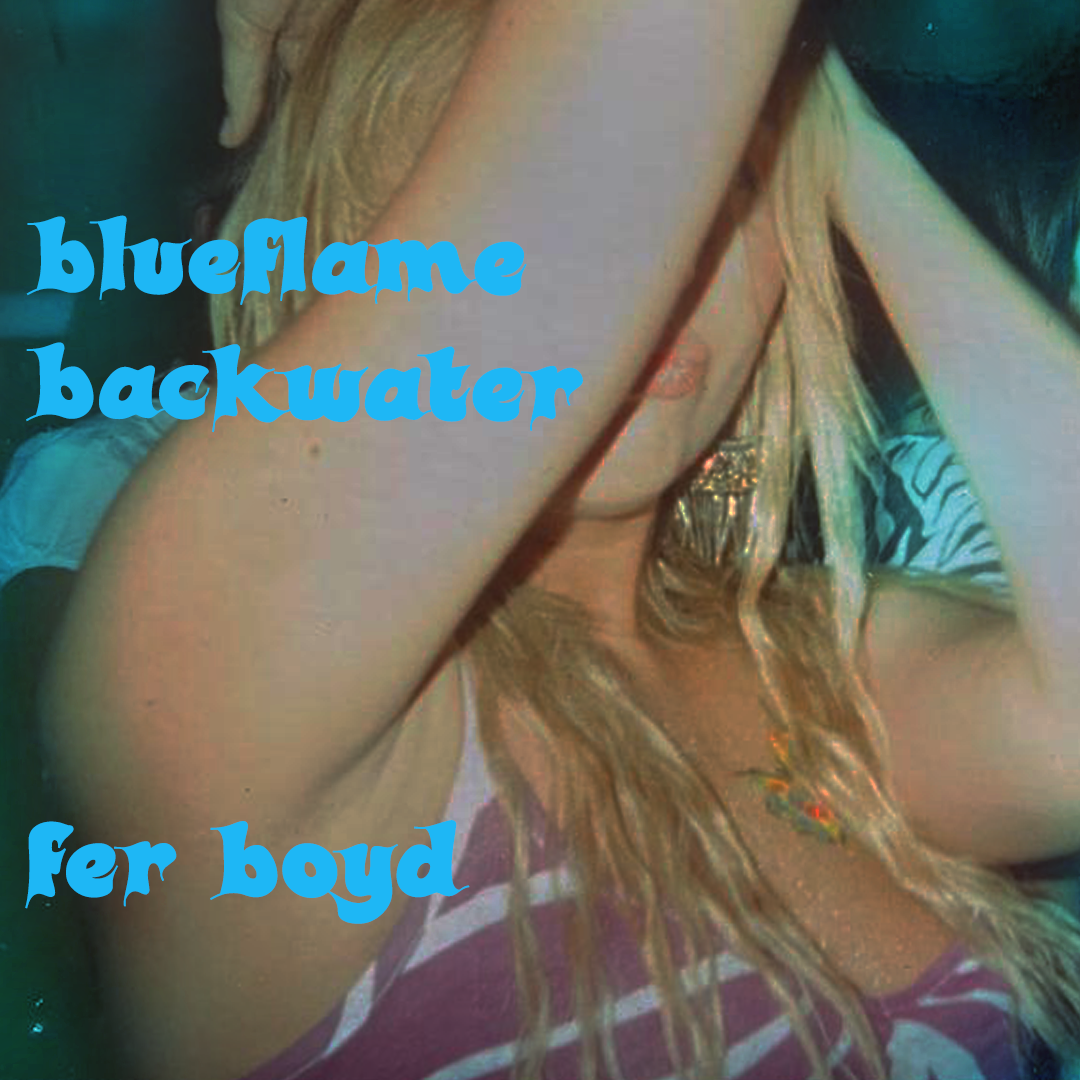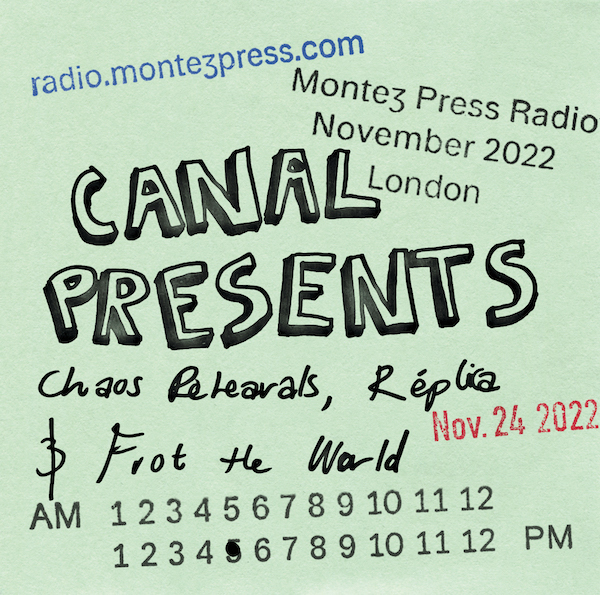 'Canal Presents... Chaos Rehearsals, Réplica & Frot the World'
reading & discussion
on Montez Press Radio [2022]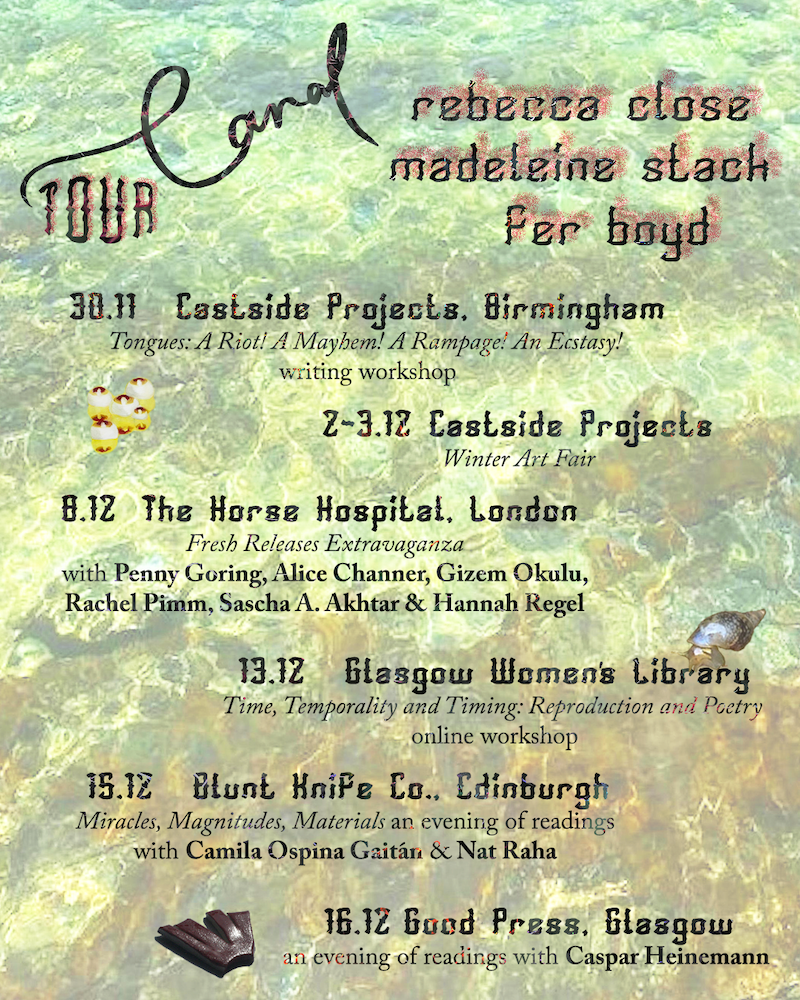 Canal Book Tour [Winter 2022]
'Frot the World' short fiction collection
[Canal, 2022]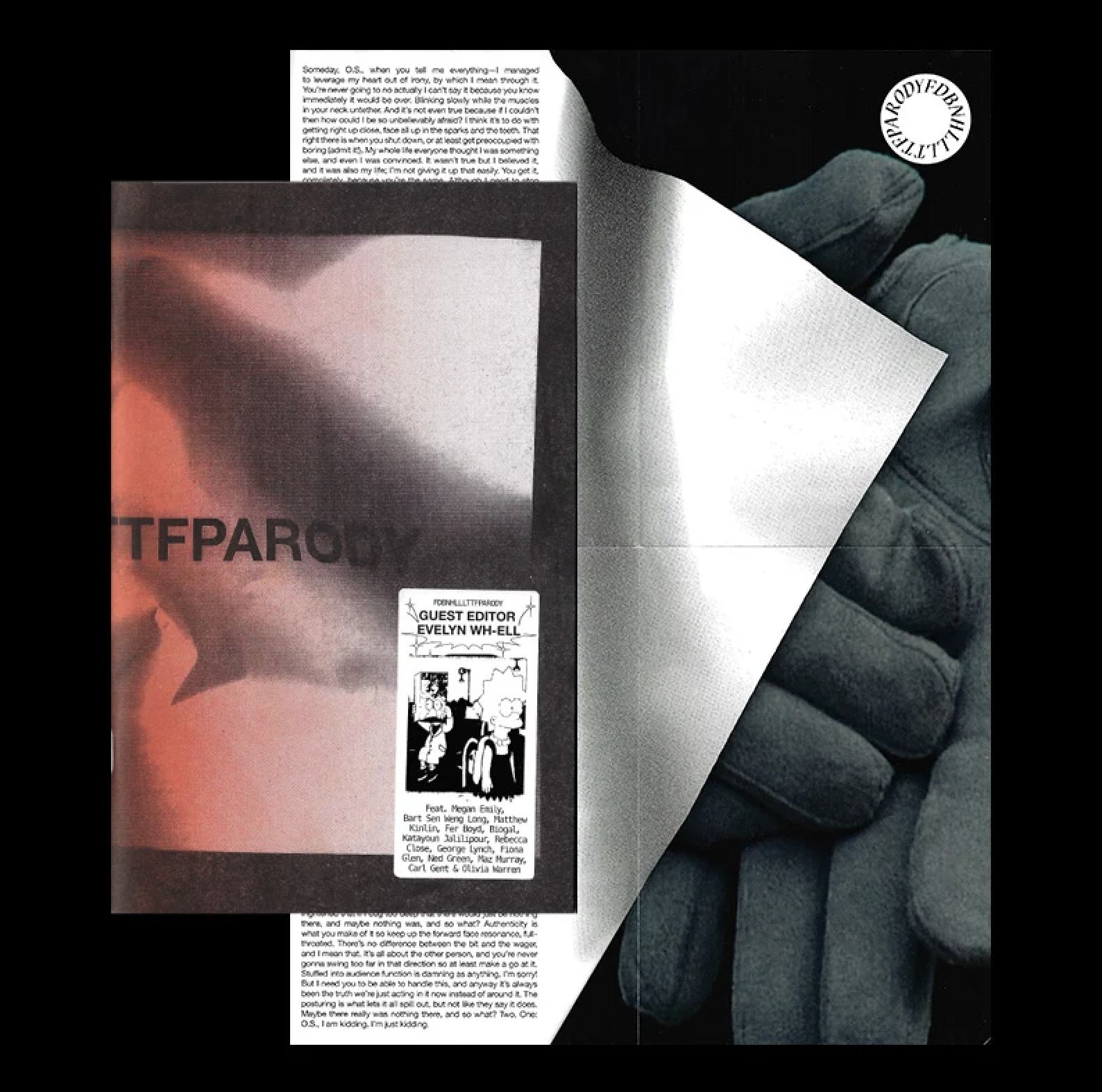 'A Secret? How Old-Fashioned!'
short fiction in Sticky Fingers' FDBNHLLLTTFPARODY edited by Evelyn Wh-ell [2022]
'guard the delight'
soundwork & seating
part of 'Chaos Rehearsals' at SLUG, Leipzig [2022]

'Organs in Amber'
short fiction for Stages [2021]


'FIRST BIRTH'
soundwork at Liverpool Biennial 2021
'DEATH DRIVE', Outer Space, Australia [2020]
exhibition and events programme created in collaboration with Madeleine Stack, Rebekah Kosonen Bide and Mariana Echeverri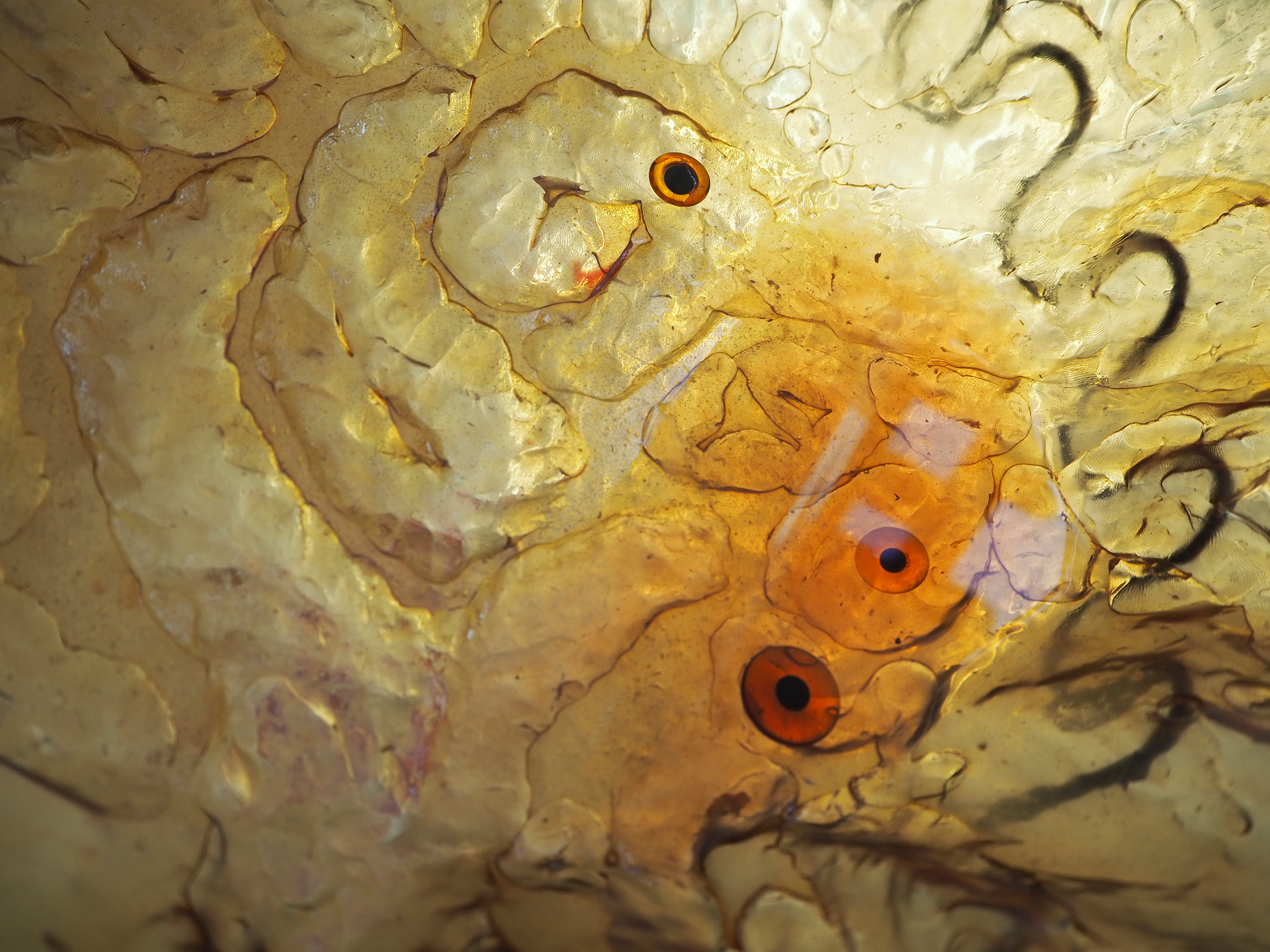 'god's gloryhole' performance with Madeleine Stack
at SLUG, Leipzig [2022]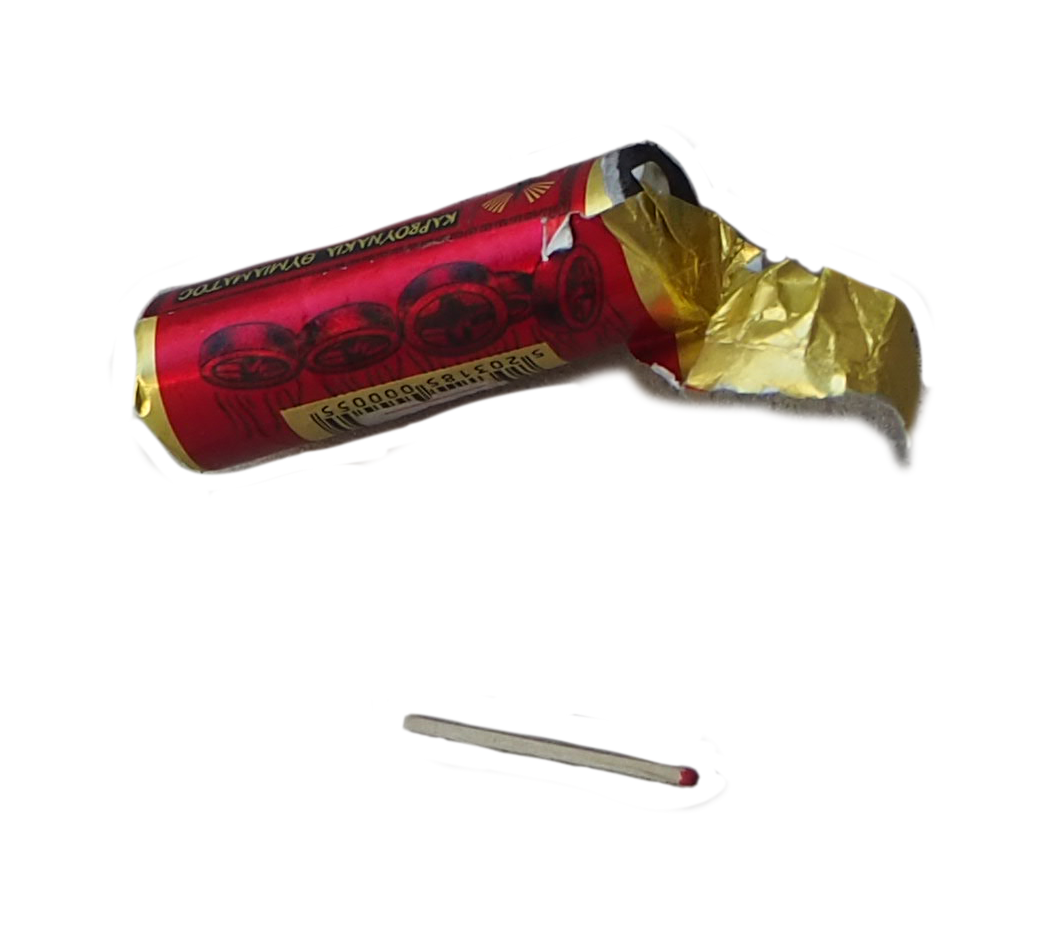 'HELLBOX'
epic poem for Canal magazine issue 2 [2019]
and soundwork [2020]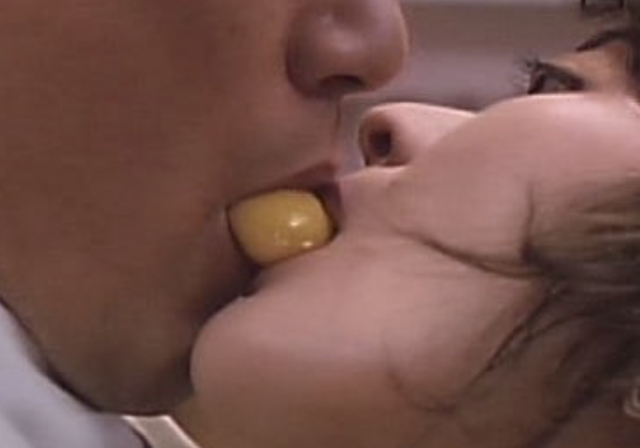 'Ocular Offal, Chromatic Cannibals'
experimental essay for Extra Extra [2019]

'Skinned' and 'Detouched'
by Alice Channer with text by Fer Boyd
[Motto Books & Eastside Projects, 2018]
'DETOUCH'
soundwork by Fer Boyd & Alice Channer [2018]
'A Theory for the Strange-Girl: Raw Red Text'
[COUNTRY MUSIC, 2017]
'ULTIMATE FANTASIES', Guest Projects, London [2018]
Exhibition and events programme created with Ruta Dumciute, and collaborators Leyla Pillai, Madeleine Stack, Eunjung Kim & PO$$€ dance and reading.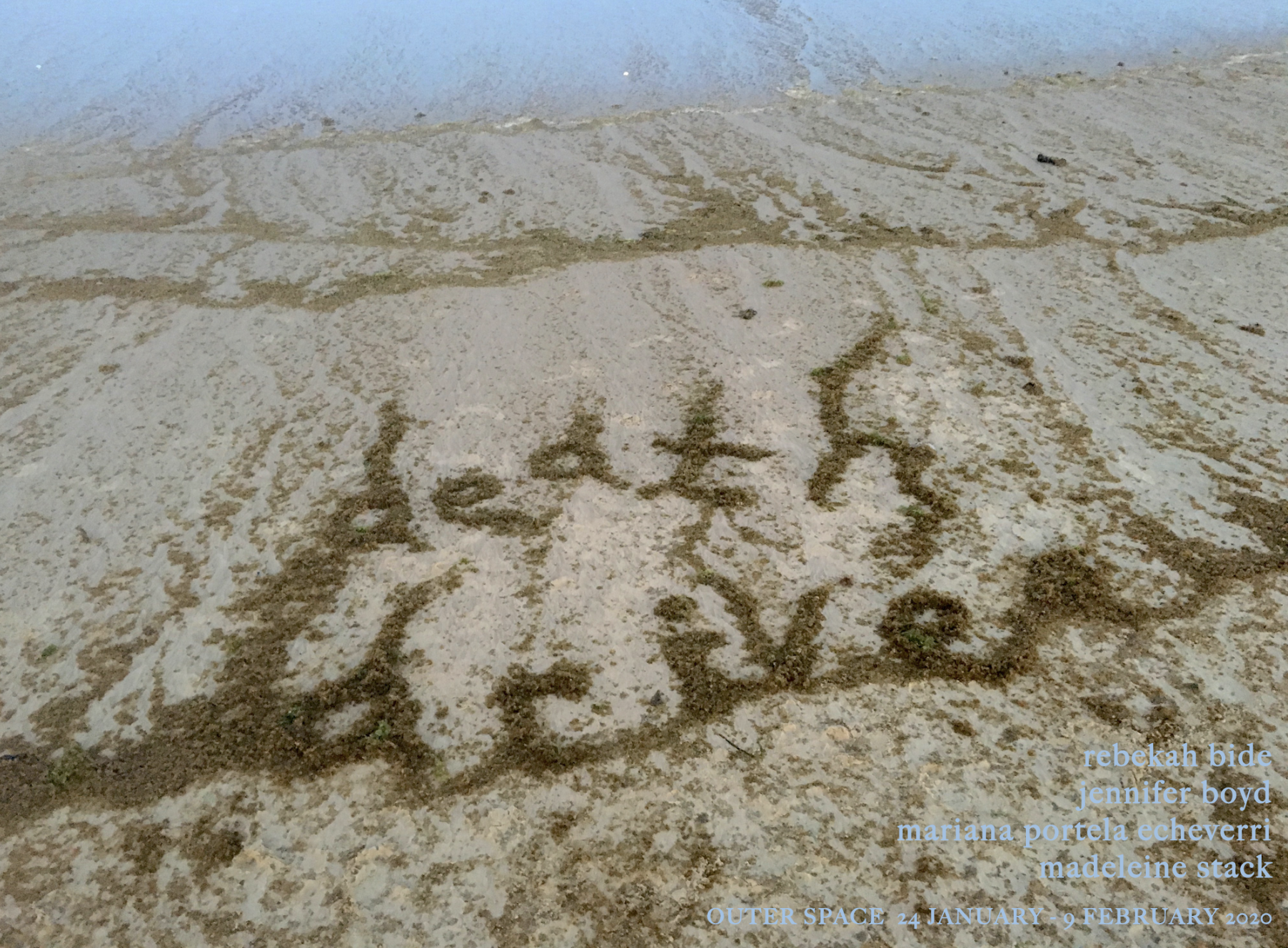 'blueflame backwater' short fiction and soundwork
on No Bounds Radio [2022]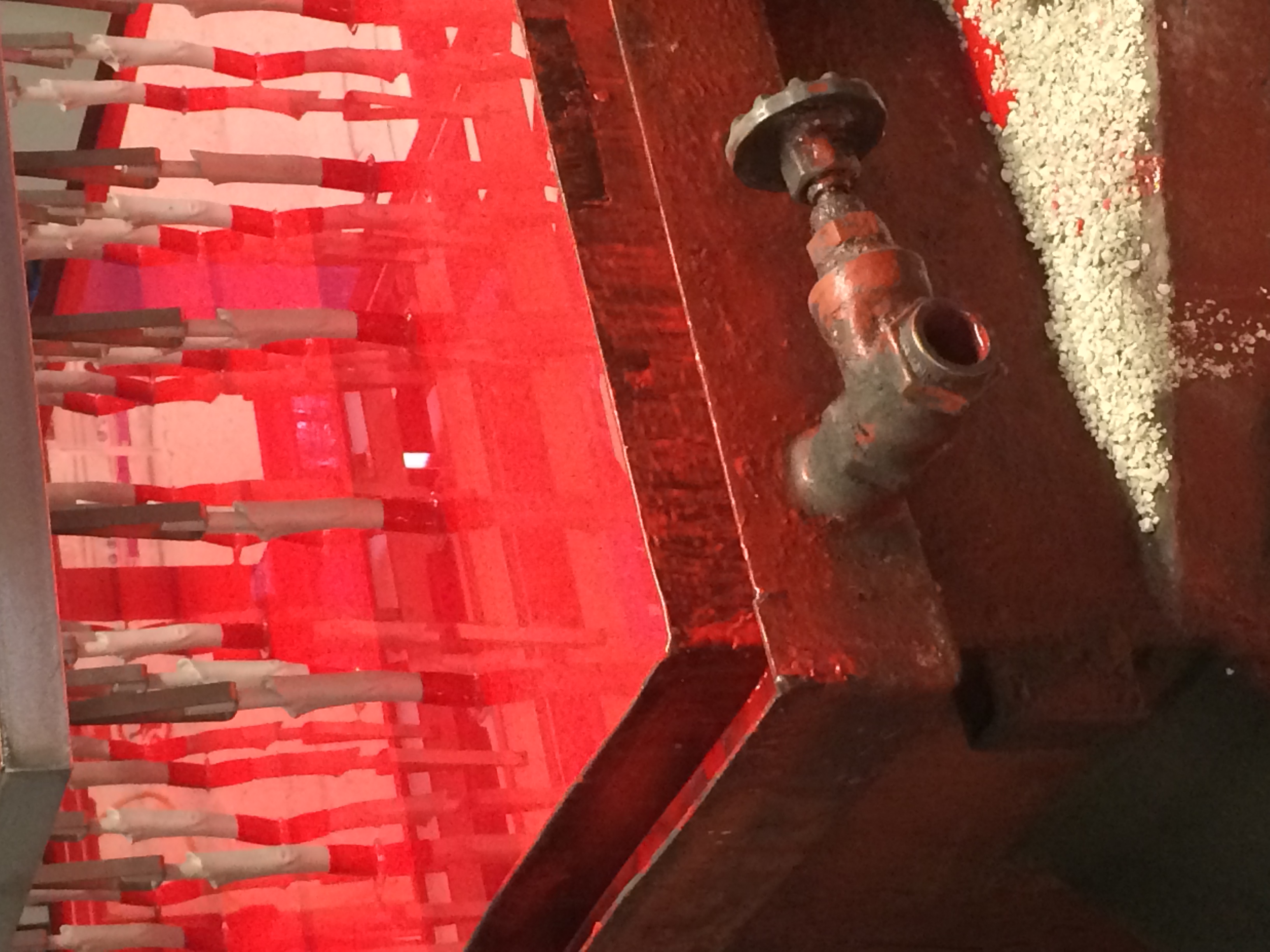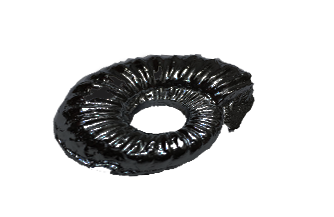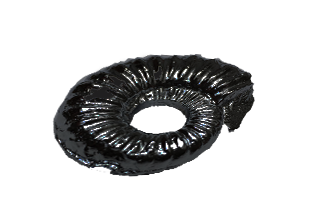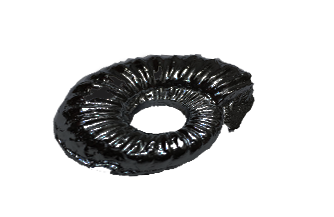 'gilding the rim' performance with Madeleine Stack
at FORMA, London [2023]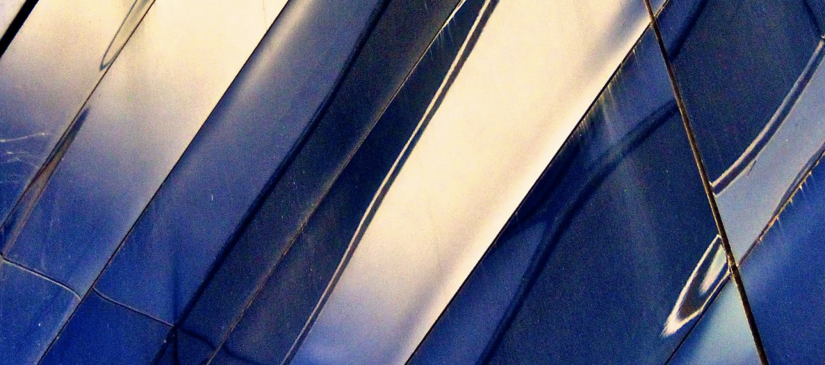 'Sever Babylon'
Winner of The Space Crone Prize for speculative and science short fiction awarded by Silver Press and The Ursula K. Le Guin Literary Trust.
Published on Granta.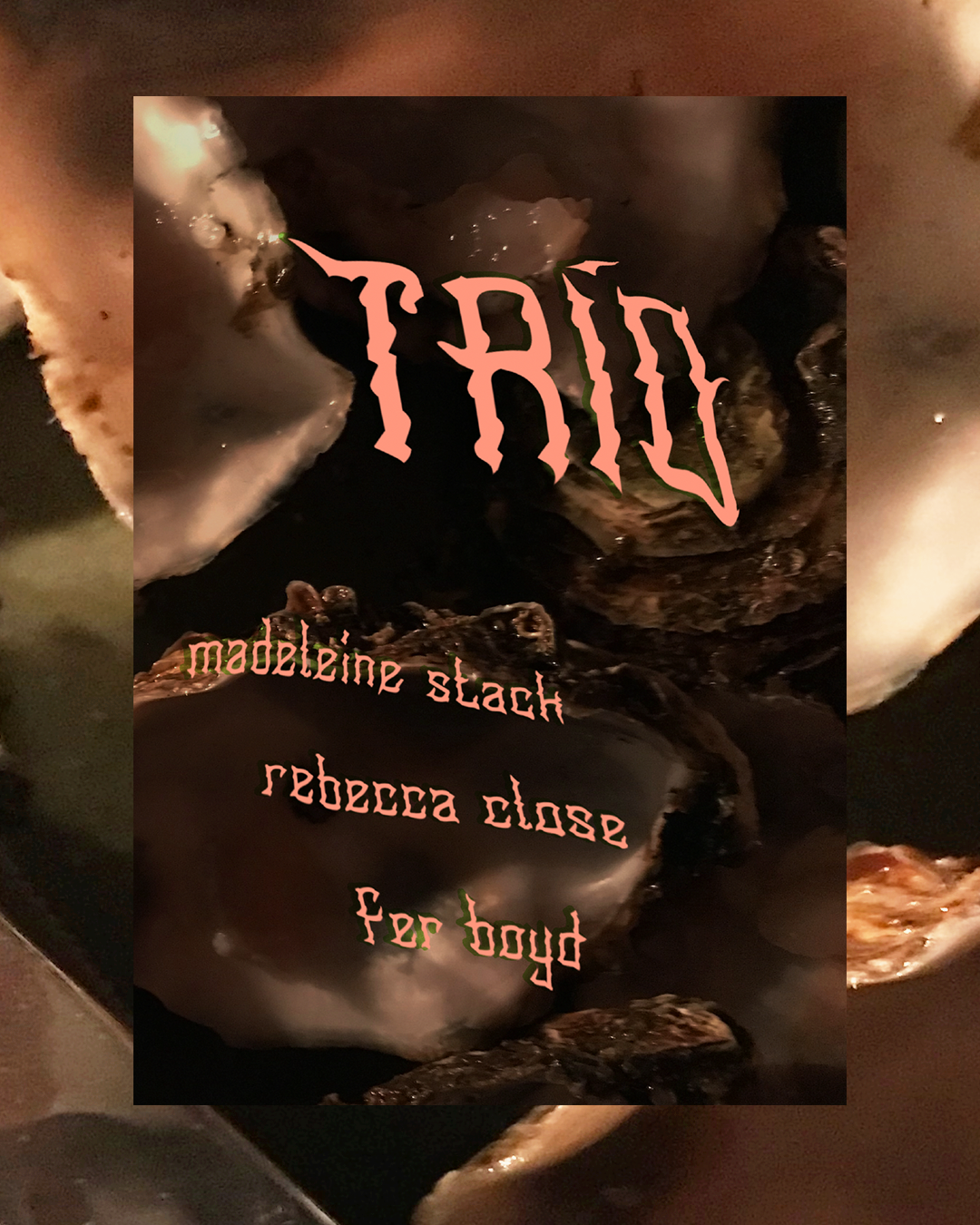 'TRÍO', bilingual compilation of short fiction and poetry [Canal, 2023]